About Your Virginia Restoration Contractor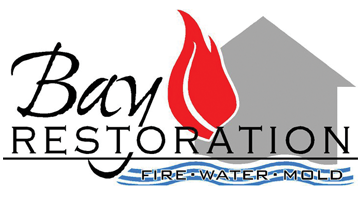 Bay Restoration and Air Duct Services is an IICRC-certified restoration service located in Virginia's Northern Neck. Our owners have over a decade of experience in the restoration business, and with their expertise, they provide residents in and around this area with the highest-quality service. If your home has suffered any damage the please call our Virginia Restoration Contractor.
We specialize in the following areas:
No matter the size or severity of damage, we have the skills and dedication to top-quality service to ensure that your home will be restored to the best condition possible. Whether you are recovering from a fire or flood or just a plumbing problem that left some of your carpet damaged, a Bay Restoration & Air Duct Service expert will restore your home to the condition you want it in.
Our Code Of Ethics
We at Bay Restoration and Air Duct Services are proud of our profession and the excellent care we display in the cleaning and restoration work we perform.
We are committed to our obligation in providing the very best services possible to our customers.
We pledge to keep all of our transactions honest and fair. We value our position in our community and our responsibilities as local business people.
We accept the special responsibility of dealing competently and fairly with homeowner and insurance company alike.
We pledge to prepare our estimates with the intention of charging a fair price for a good job.
We will limit the scope of our estimates to the damage involved, as we perceive it.
We will not knowingly prepare an estimate for more or less than the restoration required without stating so in on our estimate.
We will enter into no agreement with property owner, insurance adjuster, or subcontractor to give or receive rebates or compensation not specified in our estimate.
We will not discuss our price with a competitive bidder while bidding is open.
We will not enter into any secret prior agreement to do more work for the same price, nor will charge lesser rate for the work done than the rate quoted in our estimate.
We will keep abreast of new research and developments in fire, water vandalism and related damage restoration so as to give our customers the benefit of the most effective techniques available.
We will keep accurate job records and administer our company's affairs in accordance with accepted business and accounting procedures.
Our estimates and opinions will reflect our best professional judgment and nothing else.
Recent Articles
3 Benefits Of Adding Air Duct Cleaning To Your Fall Clean Up Routine
With summer finally fading into the distance, fall is almost upon us. Fall is an extremely pleasant time for a number of homeowners, whether you happen to enjoy all of the upcoming holidays and opportunities for spending time with family and friends, or you just like the changing seasons and cooler temperatures. Now that summer is finally winding down,
Steam Carpet Cleaning Is The Way To Go For Your Virginia Home
The average Virginia homeowner could use a good Steam Carpet Cleaning for their home right now and doesn't even realize it. It doesn't matter how regular you are about a thorough vacuuming, there are just some things that can't be taken care of without a deep steam clean. The other mistake is assuming that the
If you are looking for more information about our Virginia Restoration Contractor, please call us today at 804-435-1065 or 800-438-2436 or complete our online request form.