Virginia Carpet Cleaning Professionals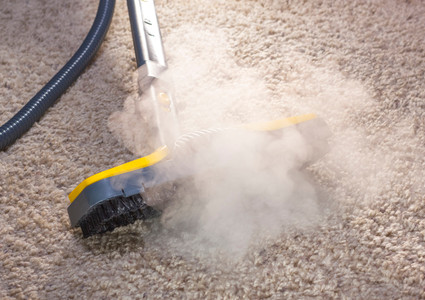 Your carpet can trap all manners of dirt and debris. Before long, your carpet could be a hotbed for pollutants and allergens. That's not to mention the overall decline in the look of your carpet. Over the years, your bright, pristine carpet could take on a decidedly dingy look. So not only will the quality of your home's air decline but the look will also.
To reverse these unfortunate results of aging, just schedule a professional carpet cleaning with the Virginia Restoration Contractor at Bay Restoration & Air Duct Services. Our experienced specialists will clean your carpets thoroughly and affordably, giving your house the look and air quality that you want without breaking the bank!
Restoration After Water Damage
Old age is not the only reason you should schedule a professional carpet cleaning. If your carpet has suffered from significant water damage, you need to have it cleaned. Water damage can occur in concentrated areas of your house because of a plumbing issue. It can also occur throughout the entirety of your house because of a flood.
No matter the size of the damaged area, you should always get a cleaning done as soon as possible. Water-damaged carpet can cause a number of problems. It can compromise the integrity of your home's structure, as the water can cause your home's materials to rot should. Water damage can also lead to mold, which could lead to health problems for you and your family. To prevent these issues, always get your carpet cleaned as soon as any water damage occurs.
Clean Carpets Anytime
With Bay Restoration's 24-hour emergency service, you can get your carpet cleaned after any emergency any time of the day or night. Should you experience serious plumbing issues in the middle of the night and don't want your carpets to cause rot or mold, just call a Bay Restoration expert, and you'll be sleeping easily knowing that your carpet will soon be restored to its previous condition -- but better.
Don't let water-damaged carpets affect the look of your home or quality of your life within it. Don't let your home's structure suffer, and don't let mold develop because of water-damaged carpet. Just call the experts at Bay Restoration & Air Duct Services. We'll get your home looking great again without breaking the bank!
Recent Carpet Cleaning Articles
Steam Carpet Cleaning Is The Way To Go For Your Virginia Home
The average Virginia homeowner could use a good Steam Carpet Cleaning for their home right now and doesn't even realize it. It doesn't matter how regular you are about a thorough vacuuming, there are just some things that can't be taken care of without a deep steam clean. The other mistake is assuming that the
Choosing the Right Carpet Cleaning Professional
If you find that no matter how hard you try, you just can't get your carpet to look as as good as it once did, it may be time to hire a professional. There are many things to take into consideration when hiring a carpet cleaning professional.
If you are looking for Carpet Cleaning in Virginia, please call us today at 804-435-1065 or 800-438-2436 or complete our online request form.