Quality Furniture & Drapery Cleaning in Virginia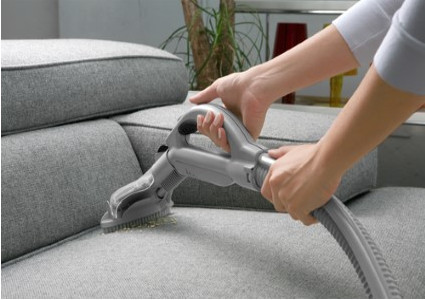 Dirty furniture looks shoddy, and should your sofas or beds become saturated with dirt, they can become uncomfortable, affecting you every day as you try to sleep and relax. However, there is a more serious way that dirty furniture and drapery can affect your life: pollutants. Old furniture and drapes can be nests for pollutants that can aggravate your allergies and even lead to sickness.
Don't stress about spending the money on new furniture or drapes. Whether your furniture and drapery are old or damaged because of a flood, the Virginia Restoration Contractor at Bay Restoration & Air Duct Services have the skills and experience to restore your old furniture to a like-new condition quickly and affordably!
Benefits Of Using Bay Restoration
We service all kinds of fabrics and upholsteries -- from the thickest to the most delicate. We pay careful attention to the manufacturer's recommendation, and should one not be present, we test our products and processes on a safe area of fabric to be sure that we are using the best method possible.
And those products and processes provide advantages that you don't see in many other furniture cleaners:
They are safe for many different kinds of upholstery
They are safe for children and pets
They protect your upholstery with a water- and oil-repelling barrier
They can be used on vehicle upholsteries
When To Get A Furniture & Drapery Cleaning
You should get your furniture and drapes cleaned every few years to prevent them from absorbing and then releasing allergy-aggravating pollutants in your home. Once you notice that your furniture and drapes are taking on a dingy look and are producing dust when pressure is applied, you should schedule a cleaning.
You should also ALWAYS have your furniture and draperies cleaned after they sustain water damage from a flood or plumbing issue. Failing to do so could damage them since water could rot away at their organic fibers. They could also develop mold if they sustain water damage but don't get a cleaning.
A cleaning is one of the cheapest ways to extend the life of your furniture and drapes while increasing the quality of your home's air. And with Bay Restoration & Air Duct Services' dedication to excellent work, you'll get the best service to see these benefits.
Recent Furniture & Drapery Articles
Restoring Your Virginia Home After Water Damage
Broken or burst pipes, flooding during a storm, or any number of household accidents can cause water damage in your home. If you have a significant amount of water moving into your home for any reason, you'll want to try to stop the water flow, move any furniture that could be affected, and call a
How Water Damage Restoration Services Can Be Helpful to You
Flood, water logging and related things seem to be the problem faced by every country. With the heavy downpour in the area, everyone fears and says "Oh! My god what will happen to my furniture and other things at home..." For some taking out the water from their home is really a concern.
If you are looking for Furniture & Drapery Cleaning in Virginia, please call us today at 804-435-1065 or 800-438-2436 or complete our online request form.