Licensed Mold Remediation in Virginia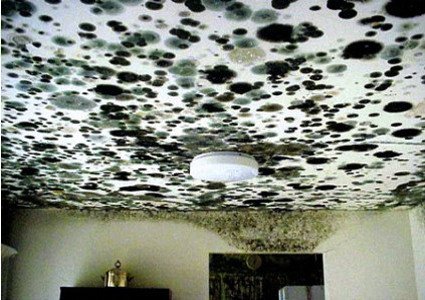 Mold is one of the most serious and damaging results of an old or water-damaged house. Mold can cause serious health problems, and it can lower the value of your house. Some signs that your house has developed mold issues include the following: Your allergies are suddenly acting up & You notice a musty smell in your house
If you are experiencing these problems, contact the experts at Bay Restoration & Air Duct Services. If any mold is present, a Virginia Restoration Contractor will locate and remove it quickly. With our commitment to affordable prices, you can easily afford to have mold removed from your house. This process will save you money in the long run since mold problems can quickly become expensive through the years as they spread to other parts of your house and even rack up expensive doctor bills as you deal with illness.
Where Is That Mold?
Mold often grows in crawlspaces and other areas that are out of the way. It often grows in air duct systems, an area which can be problematic since air ducts circulate air throughout your entire home.
Mold also grows in areas that have suffered water damage. If your house has experienced a flood or plumbing issue that resulted in an areas of your home being covered in water, you should have an expert check that area after having it cleaned.
How Will We Find That Mold?
We begin with a visual search of the area. Once we can find physical evidence of mold, we then look for the cause of the growth -- usually water. We will search for the source of the water and any branching paths the water might take to find any other areas containing mold.
We will also search for mold colonies to find the largest concentration of mold in your house. These areas can be hotbeds for the issues you might be experiencing with your health and the odors in your house, so finding them is a great step in helping to restore your house to a livable and comfortable condition.
Mold is a serious problem for your home and you. Whether it is cause by age or water damage, it needs to be addressed ASAP. It can produce long-lasting health effects for you and your family, and these issues can be far more expensive and difficult to reverse than a mold removal.
Frequently Asked Questions About Mold
I think I may have "toxic mold" in my home. What should I do next?
Not all microbial growths are toxigenic. Not all "black mold" is toxigenic. Billions of mold spores occur naturally in and outside of structures. At Bay Restoration, we can take a sampling of your microbial growth, and determine if the normal limits have been exceeded and if your indoor environment is harmful.
How do I know when I have chosen a reputable company to handle my mold problem?
A reputable company will NOT:
Purport to determine whether or not your microbial growth is toxigenic or not before performing the appropriate tests.
Use scare tactics or language in order to frighten the homeowner into believing his home is filled with enough toxic mold to ruin his health forever.
Obtain real estate closing from the local courthouse and drive to your home offering a "free mold inspection" when you home has just passed a rigorous home inspection.
What about certifications? Don't mold companies need to be certified?
Choose a Virginia mold remediator who holds a minimum IICRC certification as an applied Microbial Remediation Technician (AMRT) and is actually following the approved treatment process. The AMRT will be bound to a code of ethics, which protect the consumer.
What about warranted "coatings" that are offered by some companies that are performing mold treatments?
There are many products on the market for mold remediation. As an IICRC certified firm, holding AMRT credentials, Bay Restoration administers the IICRC procedures, which, although a bit more involved, receive clearance levels which speak for themselves. Some treatments, such as marine coatings, in my opinion, "wash and wax' the mold.
Recent Mold Remediation Articles
What is Black Mold and Why Your Should Hire a Virginia Professional to Remove it
Mold is present everywhere in the environment and within your residence. However, in most instances, it is spread out that it does not cause any problems. Mold presents a problem when it begins growing within your property in an aggressive and uncontrollable fashion. All that mold needs in order to present a problem is moisture
Health Problems Caused By Mold in Your Home
Mold growth in your home is a significant problem. If left unattended, mold can pose a serious health threat to you and your family. Because you and your family spend so much time within your home, the quality of your indoor air is of the utmost importance. Whenever mold develops in your home, you should hire a professional to remove it.
If you are looking for Mold Remediation in Virginia, please call us today at 804-435-1065 or 800-438-2436 or complete our online request form.