Welcome to Bay Restoration & Air Duct Services: Lancaster Water Damage Repairs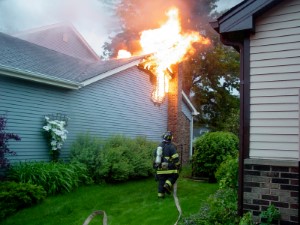 At Bay Restoration & Air Duct Services, we keep abreast of new research and developments in fire, water vandalism and related damage restoration so as to give our customers the benefit of the most effective techniques available. Our quality customer service and excellent cleaning execution set us apart from other water damage and restoration companies, and we follow a strict code of ethics when dealing with Lancaster homeowners. If you are in need of water damage repairs or mold removal, we are your number one choice as a Lancaster restoration contractor.
Bay Resetoration - Lancaster Water Damage Restoration
We are proud to be your Water Damage Restoration Contractor and the excellent care we display in the cleaning and restoration work we perform throughout Lancaster, VA. Bay Restoration & Air Duct Services offers a full menu of water damage repairs and mold removal services for Lancaster, ranging from carpet cleaning to mold remediation. We also offer duct cleaning services and fire damage restoration.
Lancaster Mold Removal
There are many products on the market for mold remediation. As an IICRC certified firm, holding AMRT credentials, Bay Restoration administers the IICRC procedures when servicing its Lancaster customers, which, although a bit more involved, receive clearance levels which speak for themselves. Our mold killing treatment inhibits or kills many bacteria, viruses, fungi, molds, mildews, and algae in your home and business environment. You can count on our restoration company for Lancaster mold removal and water damage repairs, as well as duct cleaning, carpet cleaning, and fire damage restoration.
Lancaster Furniture and Drapery Cleaning
Often times furniture is ruined as a result of water and mold damage. At Bay Restoration, we know that budgets are tight, and that buying new furniture or window treatments isn't always an option. Cleaning your current furniture and draperies is a great way to add years to their life and beauty, and is a cost-effective and easy alternative to replacement.
We provide cleaning systems for all types of fabrics. Dependent upon fabric type, we use one of five different methods for cleaning furniture. When manufacturer's instructions don't indicate the proper technique that should be used, we test the fabric in a safe place, and advise you on the best course of action.
The Services We Provide in Lancaster, VA
Recent Articles
3 Benefits Of Adding Air Duct Cleaning To Your Fall Clean Up Routine
With summer finally fading into the distance, fall is almost upon us. Fall is an extremely pleasant time for a number of homeowners, whether you happen to enjoy all of the upcoming holidays and opportunities for spending time with family and friends, or you just like the changing seasons and cooler temperatures. Now that summer is finally winding down,
Steam Carpet Cleaning Is The Way To Go For Your Virginia Home
The average Virginia homeowner could use a good Steam Carpet Cleaning for their home right now and doesn't even realize it. It doesn't matter how regular you are about a thorough vacuuming, there are just some things that can't be taken care of without a deep steam clean. The other mistake is assuming that the
If you are looking for a Lancaster restoration contractor, please call us today at 804-435-1065 or 800-438-2436 or complete our online request form.